We provide IT consulting and services
We would be glad to help you to:
create an early-stage prototype so you can test your idea with your audience while limiting your costs,
automate your business processes so you can focus on your core expertise,
identify, assess, control and mitigate your IT risks,
improve your digital marketing campaigns,
align your IT processes 

(IT changes, tests, data management, IT compliance, access rights…) 

with

 professional IT standards such as COBIT, ISACA or ITIL,

extend your business in Romania and connect you with our local network.
Depending on your needs, we can work in English, French or Romanian.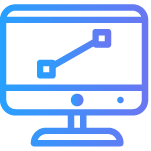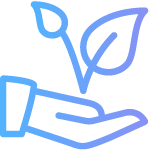 We also build our own IT products to bring more happiness to the world
We do our best to positively impact the world by creating in-house IT applications aiming to help people: 
reach their best,
improve their social interactions with others,
overcome their main difficulties.
For instance, our first Android application, "My job satisfaction", helps users measure their job satisfaction 
in 5 minutes
.
Click here to try it!
Do you think we can add value to your business?
If the answer is Yes or Maybe, the next step is to contact us!
If the answer is No, well, thank you for your visit! Feel free to spread the word! Have an excellent day.